At HCOMM we specialise in
railway
telecommunications
Specialising in Operational Telecoms, alongside our SISS capabilities (Station Information & Security Systems), HCOMM are ideally placed to deliver your fully compliant, railway telecommunication projects. We offer a full Survey, Design, Installation, Test & Commissioning provision.
Our 5* RISQS accreditation ensures a high quality, professional service. Please contact us to find our how we can support your business.
Design | Installation | Test & Commissioning | Consultancy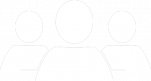 From teams specialising in design origination to high quality installation and industry standard testing, we have the know-how to support your rail project.

With many years experience within the rail environment, HCOMM work in partnership with our clients to ensure telecoms solutions are delivered to project deadlines.

Through on-going training and development, HCOMM is fully committed to the Network Rail Safety Vision of "Everyone Home Safe, Everyday"
Just a few of our recent clients






ISO 9001 and 5* RISQS accredited
From our Head Office in York, our experienced, multi-discipline team is ideally placed to deliver rail telecoms projects across the UK. Our Project and Design Engineers, alongside our Installation and Testing teams have extensive experience in delivering fully compliant, fit for purpose, cost effective rail telecoms solutions.

3 Audax Court
Audax Close
Clifton Moor
YO30 4RB